DEPOP
OVERVIEW


Depop is the fashion marketplace app where the next generation come to discover unique items. With a global community buying, selling and connecting to make fashion more inclusive, diverse and less wasteful. This is what transforming fashion looks like.


PROBLEM

Depop has seen a steady decrease in approval ratings from its long-time and new users over the past 5 years. As a valuable app for small fashion designers and sellers looking to make passive income while contributing to sustainable fashion practices, it's critical that Depop evolve to support its sellers more effectively.



TOOLS USED
Adobe Xd


DURATION
in progress, began January 2021
background

"Which apps do we use, value, and love, but are difficult to use or seem to not be up-to-date?"

Jeanette and I have been using Depop as both buyers and seller for over 5 years. We've been on and off the app since 2016 when we began selling and buying used clothes. We loved it because it was affordable, fun, unique, and provided us with passive income as young high schoolers. I stopped selling when I graduated because I was out of the country and couldn't continue. However, we noticed that we also stopped buying over time despite seeing so many advantages to the more eco-friendly, friendly reselling system. We noticed: Depop has been updating its app, but it's getting less enjoyable. It doesn't feel the same, and hasn't been getting any better each time it changes.

Depop prides itself on its community-based digital marketplace, but there seemed to be so many negative comments from Depop buyers and sellers about aggressive or unfriendly users. We decided to survey and interview over 170 Depop sellers to see what about the app's design was causing such difficulties. As sellers and buyers ourselves, Jeanette and I decided to focus on sellers as we prioritized Depop's significance in providing passive income for small sellers, environmentalists, fashion designers, and artists.


CURRENT APP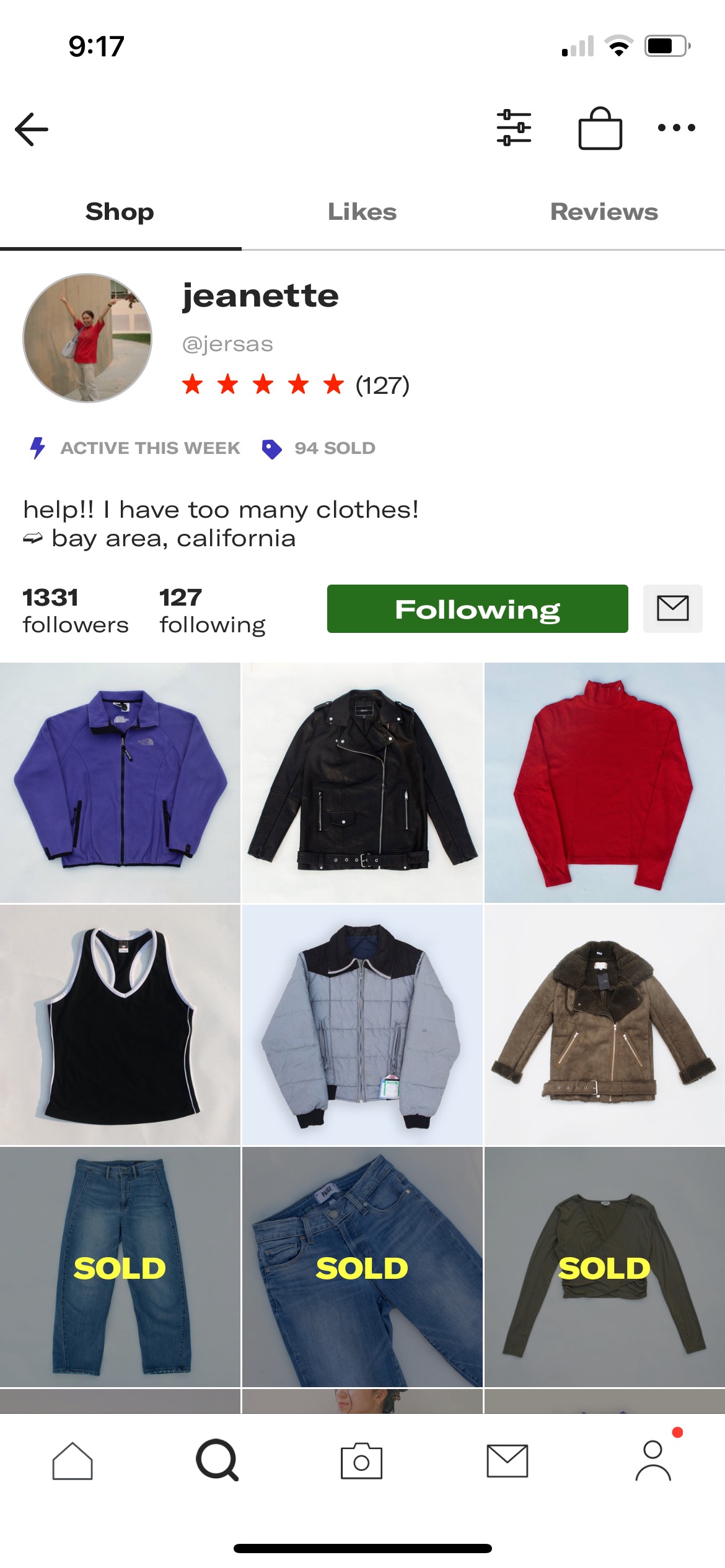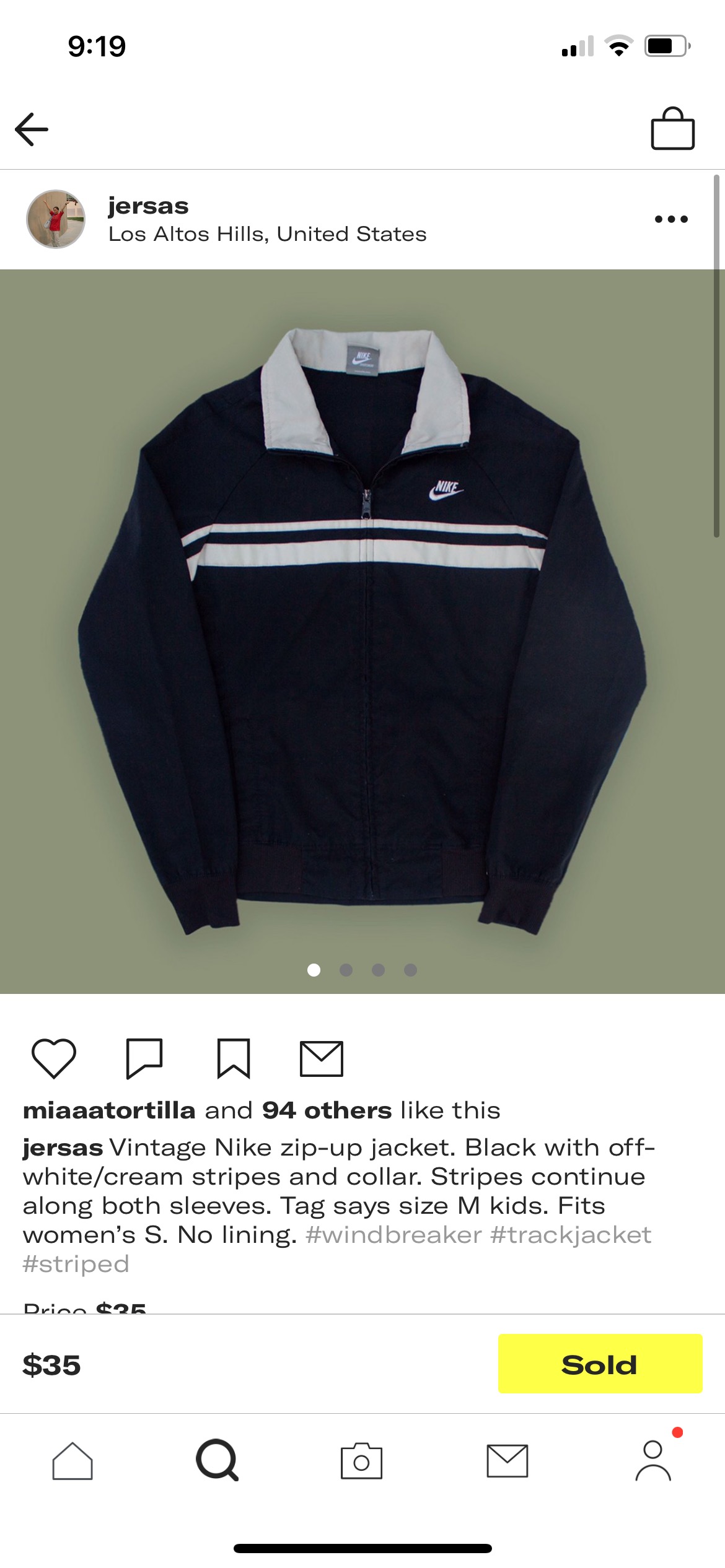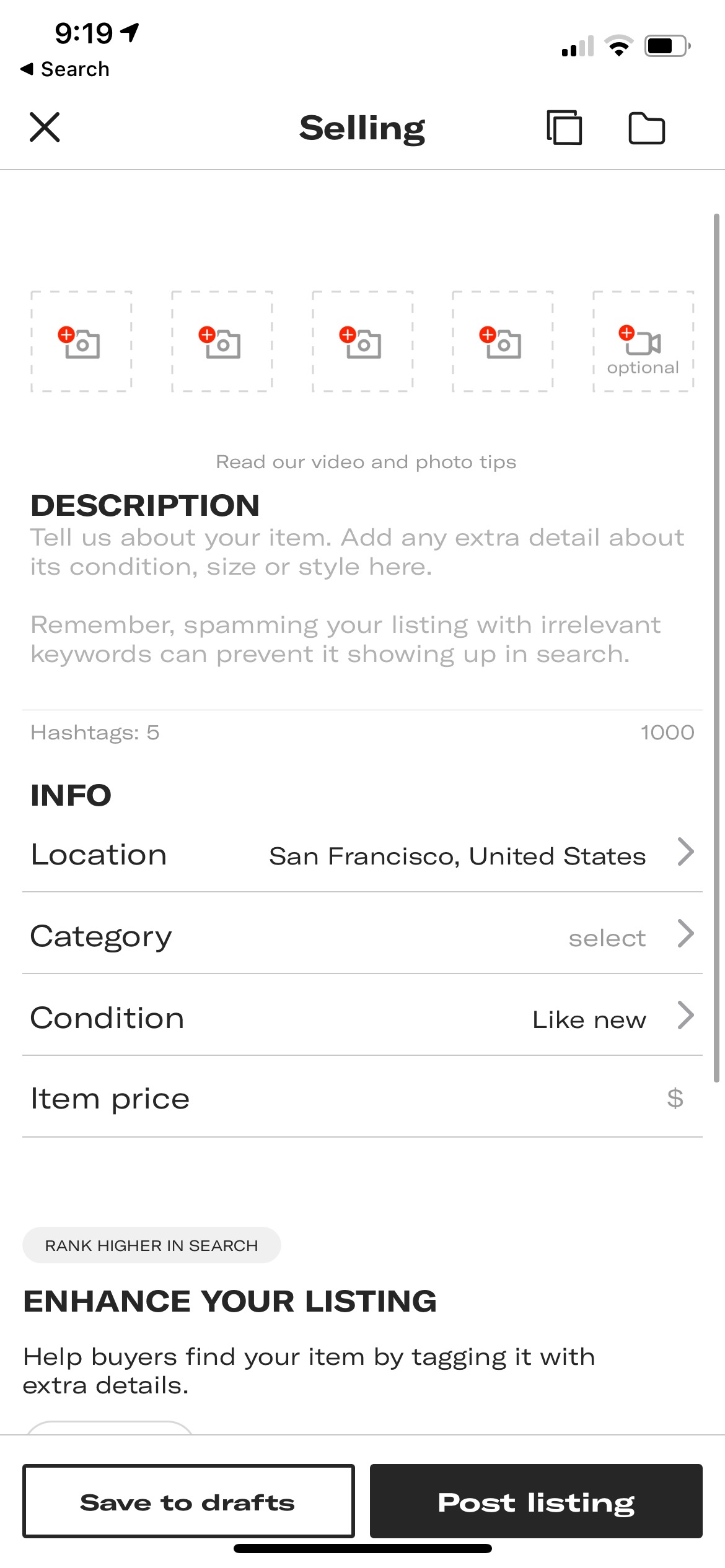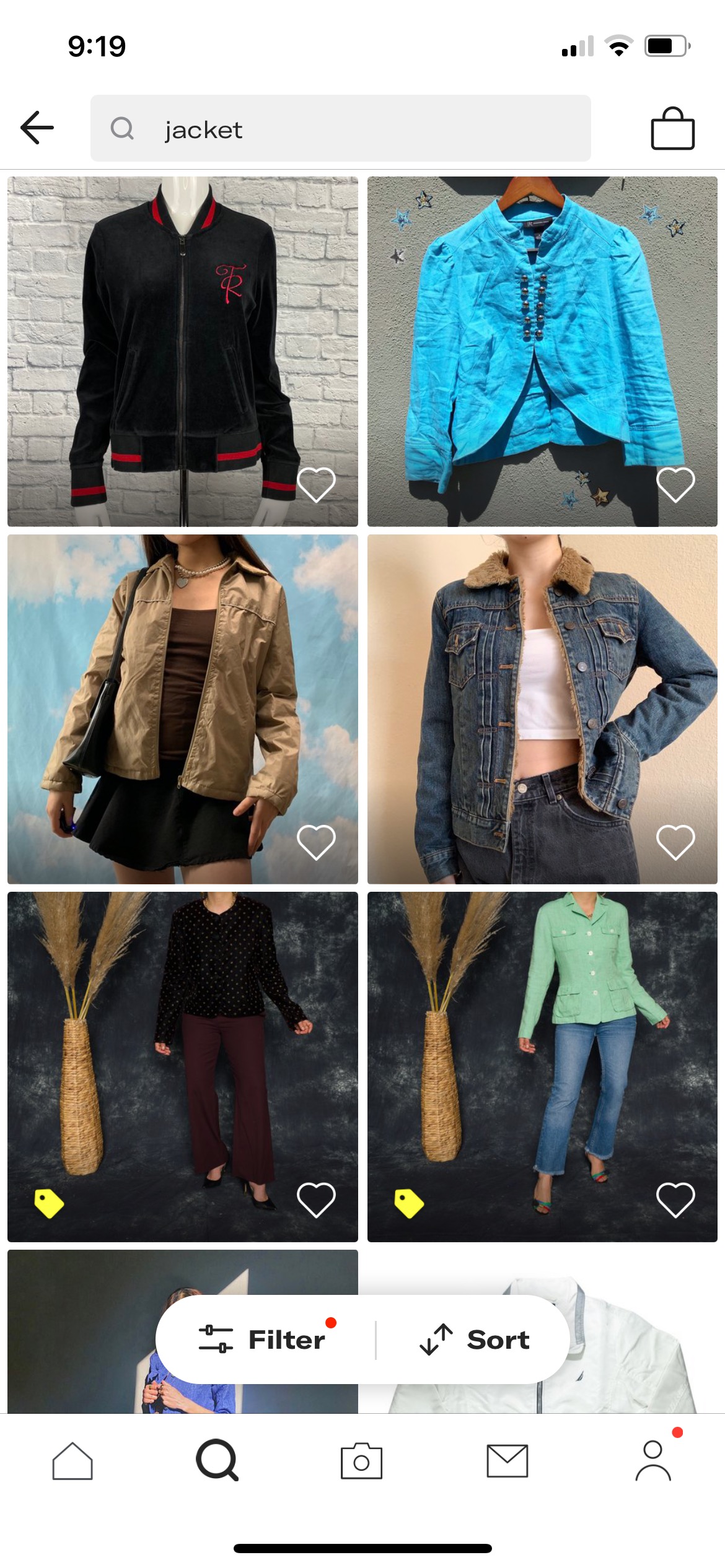 We sent out Google Form surveys in Depop digital communities, such as Depop Community on Facebook and r/Depop on Reddit. We asked questions about their use and satisfaction.

Some questions:
In what order do you usually navigate the app
What are your top favorite features as a seller?
What are your least favorite features as a seller?
What features would you like to see added?
What is the biggest challenge with the app interface as a seller?
Do you consider Depop to be social media?
Would you prefer Depop to be more or less social media-like?
As a seller, what do you think of the social media design to posting?
What do you think Depop could change to their design to make it easier for your items to be discovered?

Do you use other reselling apps? Which is your favorite?
162 buyers responded to the survey. View the full survey here.

2. Interviews


10 interviews with buyers from across the U.S. and Europe were made asking the same questions as the survey.


3. SCRAPING REVIEWS

Using Javascript, we scraped the last 5 years of app reviews and compared them to the app version history. The most notable takeaway was the steady decrease in average ratings. After pulling keywords, we found multiple suggestions for improvements and added them to our survey and interview questions,

"What features would you like to see added?" and "What features would you not like to see added?"


Stories (i.e. Instagram stories) (–)
Order by price on shop page/profile (+)
Order by price in search results (+)
View prices on photos (i.e. visible from Explore page or shop profile) (+)
View sold status on image (i.e. visible from Explore or My DNA page) (+)
Bundle items into outfit recommendations (–)
Ability to post "not-for-sale" posts (i.e. meet the seller, outfits) (–)
Insights (viewer count, save count, shopping bag count, etc) (+)
Automatically send sold listings to bottom of shop page (+)
Streamlined listing process (i.e. post multiple listings at once (+)
4. Takeaways
Sellers mainly used Depop for passive income
Depop was the most favored reselling app by 72% of respondants
They enjoyed "Instragram-esque" layout to app as a seller and buyer
They appreciate the freedom to post long, word captions
Direct communication with prospective buyers is the most valuable yet most faulty aspect of the app
Many social media-like aspects of the app were distracting and irrelevant, such as comments and liking
A more streamlined search process was the most visible flaw of the app design, such as not having the price easily visible or calculable, and finding relevant and recent listings
67% of respondants were interested in having sold items automatically move to the bottom of their page

75% of respondants were interested in having Depop provide shop analytics, (viewer count, save count, shopping bag count, etc)

5. User Personas


6. User Flow


Based on our survey data, there were 2-3 user flows that nearly every user engaged in. Averaged into one:



7. Competitor Analysis



There was significant favorability towards Depop. After reviewing all the survey responses, there were a few features in other apps that Depop sellers wanted to see in Depop:


Bidding like Ebay

Price visible on listing without clicking for more info like Mercari